Being recognised for prestigious awards is something we pride ourselves on here at the real bride and we love to get involved with the best Asian wedding organisers. We understand that a lot of work goes in to your big day with help from a variety of different sources and that's why we believe communication in the industry is a key factor to our success.
With the Midlands Asian Wedding Awards just around the corner, we thought we'd like to revisit the honours we received from them this time last year, having taken great pride in receiving the title 'Best Cinematography Company'.
The Midlands Asian Wedding Awards is the first ceremony of its kind, designed to congratulate and recommend some of the most highly regarded Asian wedding companies in the area – voted by customers of course. With the Asian wedding market generating over £300 million per year in the UK alone, we are proud to put our name to such grand and lavish celebrations.
The Asian Wedding Awards always have their clients' best interests at heart, affiliating companies to cover all aspects of Asian weddings to create flawless and memorable events and we are overjoyed to be a part of this.
Since our win, we have been keeping busy with more events and the expansion of our enterprise.  We have been able to grow our business and have even opened a new office in the heart of London.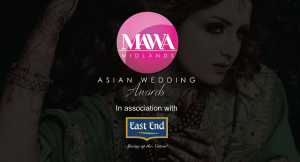 "The Real Bride brand as whole has been getting great recognition with our DJs the kraytwinz winning the best DJ award at this year's 2017 Batv world music awards and being nominated again at the British Indian awards. We have worked on some amazing weddings and really excited about sharing the final masterpieces with the world very shortly."
Jat Singh – Company Director
As well as our recognition from the Asian Wedding Awards, we are proud to have been crowned 'winners of the Best Cinematography Company 2016' and '2017 Official Best DJ Award Winners' at the Brit Asia World Music Awards.  We look forward to the 2017 Asian Wedding Awards – make sure to keep your eyes peeled.